MM Open
Seasons Greetings and Best Wishes for 2019!
What's happening with the Hamsoft website?
It has been a while since we have done much with updating and changing things on the site. I have had many messages from users, asking what is happening.
Here is my story to bring you up to date with what has been going on in my life. Over the past 3 years there have been many changes.  Moving to a new QTH, deaths in the family, house renovations and health issues have all been part of this time. For the first time in my life I had a major health issue. Hospital time and recovery kept me out of action for over a year. There were times when it was not clear what the outcome would be. This really caused problems with plans we had for work on our house and other projects. I'm very fortunate to have totally recovered. The renovations are mostly finished so there is now time for other projects.
Back to the website.  Over the past week there have been changes made to meet new requirements, some for security and some that will be required for all websites soon. We have updated to the newest version of the CMS system used for this site as well as the latest version of PHP. The other change that was put in please was changing to using secure connections. You will now see we are using HTTPS connections.  It's still a work in progress with more changes being done.
What's happening next, first, I will no longer be maintaining the website. I'm get old and loosing touch with the way the underlying system works. For that part I will have to pay someone to manage thing. I will still be working with the content side of things. We'll have to see how this works out.

We plan to go through the entire site to update content and fix some areas that are out of date. We will try to make the site more useable along with some changes to the layout, maybe even some colour changes. Hi
There is cost associated with running this website. Most of this is covered by AD revenue, a few donations and I pay the balance.  Over the next few weeks there will be added expenses, getting thing up to date. If you can spare a little to help it would be much appreciated! Every little bit helps. Please go to the donation page for information on how to help.

DONATIONS

Newest Version of MMTTY is 1.70K
Go to the MMTTY page to download.
A special thanks to the following who have made this possible.
Dave AA6YQ, with the assistance of testing and input from the MMTTY Open Source group. Oba JA7UDE, Paul G3WYW, and Stu K6TU also contributed code to this release.
The English Help file for this version was updated by Joe W4TV; the Japanese Help file for this version was updated by Oba JA7UDE

MMTTY, MMSSTV and MMVARI Open Source - MM-Open.org

The latest versions of MMTTY, MMSSTV and MMVARI will
continue to be available here on the MM Hamsoft website.
Support will be via the current Yahoo Groups.

MMTTY, MMSSTV and MMvari are Soundcard Programs
RTTY, SSTV, PSK
(WinXP - Vista - Win7 - Win8 & Win 10)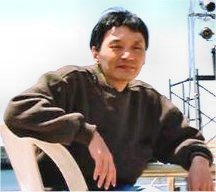 JE3HHT, Makoto (Mako) Mori
This site was created to promote, distribute and help English speaking hams use excellent Ham Radio programs of Makoto (Mako) Mori, JE3HHT. The creator of this site makes no claim to or for the programs or any of the information presented on these pages. All credit is due to the author and members of the MM users groups who have provided their input into the workings of the programs. The web master will make every attempt to insure that the information present is correct and accurate but does not accept any responsibly for errors or omissions.

The latest news and Information will always be released on this website first!
You always get the newest virus free version from the Official Website!
A special thanks to those who's donations helps make this website possible!

Your feedback and comments by the Yahoo Groups are appreciated.
Use MM programs with Ham Radio Deluxe
Please report any program problems via the Yahoo User Groups
Webmaster - Ken - VE5KC
VE5KC's Canadian Amateur Radio