MM Open
New MMTTY version!
MMTTY Ver. 1.7K is now available for download on the MMTTY page.
A special thanks to the following who have made this possible.
Dave AA6YQ, with the assistance of testing and input from the MMTTY Open Source group. Oba JA7UDE, Paul G3WYW, and Stu K6TU also contributed code to this release.
The English Help file for this version was updated by Joe W4TV; the Japanese Help file for this version was updated by Oba JA7UDE

MMTTY, MMSSTV and MMVARI Open Source - MM-Open.org

The latest versions of MMTTY, MMSSTV and MMVARI
will continue to be available here on MM Hamsoft Website.
Support will be via the current Yahoo Groups.

MMTTY, MMSSTV and MMvari are Soundcard Programs
RTTY, SSTV, PSK
(WinXP - Vista - Win7 - Win8 & Win 10)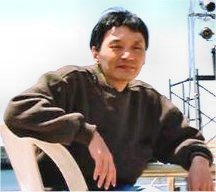 JE3HHT, Makoto (Mako) Mori
This site was created to promote, distribute and help English speaking hams use excellent Ham Radio programs of Makoto (Mako) Mori, JE3HHT. The creator of this site makes no claim to or for the programs or any of the information presented on these pages. All credit is due to the author and members of the MM users groups who have provided their input into the workings of the programs. The web master will make every attempt to insure that the information present is correct an accurate but does not accept any responsibly for errors or omissions.

The latest news and Information will always be released on this website first!
You always get the newest virus free version from the Official Website!
A special thanks to those who make this website possible!

Your feedback and comments by the Yahoo Groups are appreciated.
Use MM programs with Ham Radio Deluxe
Please report any program problems via the Yahoo User Groups
Webmaster - Ken - VE5KC
VE5KC's Canadian Amateur Radio
Links to our other sites
Our Computer Help, History and Information Site
KtecK Blog
Computer and Tech news as we know it…
Please make all comments and suggestions to the appropriate users group @ Yahoo! Groups
Have fun and enjoy! 73 . . Ken - VE5KC

Disclaimer:
Although all possible effort has been put into testing and check this install process, I except no responsibility for problem that may occur and/or cause undesirable results from using the installer.
In simple terms:
Everything worked fine when tested but computers being what they are one can never know what things can happen. It is very unlikely that you will experience any problems but occasionally things go wrong..