MM Remote
MM-WaveLink & MM-NetRadio
BY JE3HHT - Makoto Mori

Run MMTTY, MMSSTV or MMVARI from a remote computer, control your radio and obtain data for the log.
"MM-WaveLink & MM-NetRadio are free for Amateur Radio Use"
Using WaveLink and NetRadio with MMTTY and MMSSTV
---
MM-WaveLink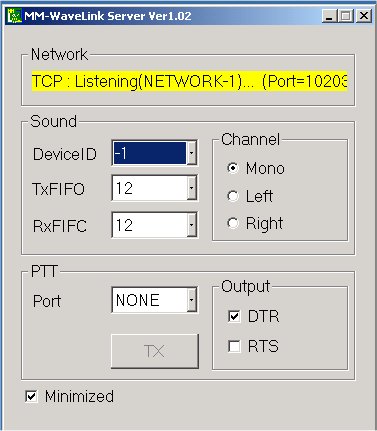 MM-WaveLink allows you to operate MMTTY or MMSSTV on a remote computer, connected by a TCP/IP network. Run WaveLink server on the PC that is interfaced with your radio. MMTTY or MMSSTV is then run on the remote computer by connecting to the MM-WaveLink Server. See the readme file for instructions. Additional files in the package are for those wanting to do their own programming.
Downloads
MMW ver.103
---
MM-NetRadio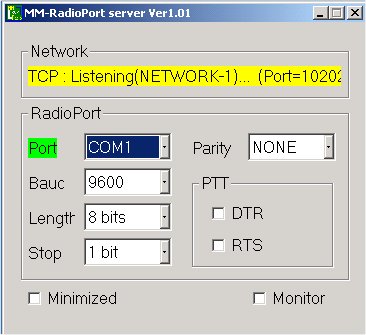 MM-NetRadio allows you to use Radio functions of MMTTY or MMSSTV while operating on a remote computer. The connection is made using a TCP/IP network. Run RPServer on the PC that is interfaced with your radio. MMTTY or MMSSTV is then run on the remote computer by connecting to the RPServer. * See the readme file for instructions. *
(Additional files are for those wanting to do their own programming.)
---
Download
MMr ver.101
WEBMASTERS: PLEASE LINK TO THIS SITE AND NOT DIRECTLY TO FILES